Local Definitions:
•Farm to Fork –We know and have a relationship with and/or could connect with the farmer or producer and can connect the consumers with all stages of food production -from growing, to harvesting to processing to consuming.
•Local –identifying food products that are grown, raised, manufactured, and processed within the province or country
"Farm to Fork" Partners:
Edna Vista Cherry, Earth Angel Apiary, Riverbend Plantations, Cactus Organics Black Angus Beef, Floating Gardens, Hutterite Colony–Dan Gross, Three Farmers, UofS Agriculture Roof Top Gardens and UofS Horticulture Club.
"Local" Partners and Producers:
Greenline(SK/MB), Prairie Meats(SK), Centennial Meats(AB/SK), Dairyland(Fluid)(SK), LilydalePoultry(SK), NestorsBakery(SK), Robin Hood Mills(SK), GravelbourgMustard(SK), Aunt Kathies(SK), Treen'sPackers(SK), Star Egg(SK), Riverside Meats(SK), Diefenbaker Spice and Pulse(SK)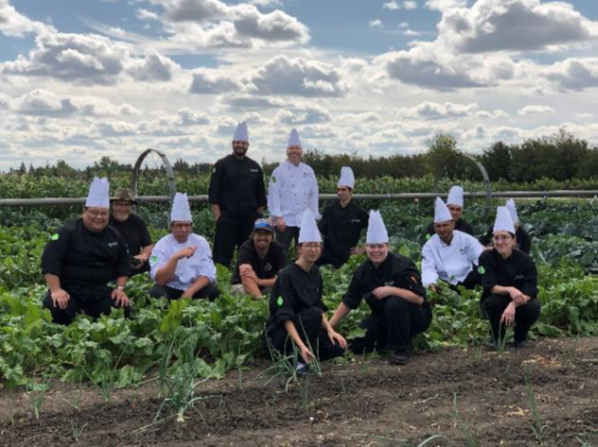 Campus Rooftop Gardens:
Partnered with the College of Agriculture to create the campus rooftop gardens. Culinary Services purchases the produce from the gardens to create the food prepared for the students in the Marquis Culinary Centre. Funds from supporting this initiative go back to supporting college and student research.
Sustainable Seafood:
Ocean Wise is a Vancouver Aquarium conservation program, created to help businesses and their customers identify and purchase sustainable seafood. The Ocean Wise symbol next to a seafood item assures you that option is the best choice for thehealth of the oceans. We are proud to be an Ocean Wise™ partner and prioritize purchasing sustainable seafood.